It is a world transformed. Where things are not as they seem. It is a world of the Transformers...A world of the Heroic Autobots and Evil Decepticons!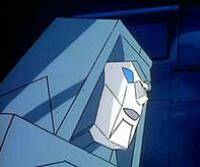 Tech Specs

Strength...4

Intelligence...6

Speed...8

Endurance...4

Rank...5

Courage...9

Firepower...7

Skill...6

Profile

Function: Warrior

Motto: "Quick action equals quick victory."

Alternate mode: Pontiac Firebird

Windcharger is the fastest Autobot over short distances. Good in situations requiring fast, decisive action. Enthusiastic, but impatient. Short attention span. Casts powerful magnetic fields which can attract or repel  large metal objects. Smashes them at closer distances. These abilities use up tremendous energy. Often burns himself out due to carelessness.



The Transformers and all its subsidiaries is a registered trademark of Hasbro and Takara Tomy

2006 Heroes of Cybertron Keychain version: