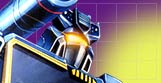 Toy Line
English Translation
Original Japanese Language
Fight! Super Robot Life form Transformers
Scramble City & 2010
Headmasters
Masterforce
Victory
Zone
Return of Convoy
Operation Combination
Generation 2
Beast Wars
Beast Wars Second
Beast Wars Neo
Beast Wars Metals
Car Robots
Micron Densetsu
Superlink
Masterpiece
Binaltech
Binaltech Asterisk
Kiss Players
e-Hobby and Exclusive Transformers
Encore Reissues
Takara Standard Reissues
Book Box Collection Reissues
Worlds Smallest Transformers
Micromaster Reissues
Robot Masters
Beast Wars Telemocha
Galaxy Force
Label Series (Sports & Music)
Transformation! Henkei! Transformers!
Alternity
Transformers Animated
Transformers United
United EX
Movie Masterpiece
Arms Micron
Transformers Generations

Other

The Micromaster's Story
The Binaltech Story
Binaltech System Descriptions
Binaltech Asterisk Story
Black Robot Masters Story
Alternity Story
United Story
United EX Story
ALL INTERPRETATIONS OF THESE TRANSLATED JAPANESE TECH SPECS ARE COPYRIGHT © AND PROPERTY OF SOUNDWAVES OBLIVION AND THE NAMED INDIVIDUALS LISTED ON "ABOUT THIS SITE" SECTION. PLEASE DO NOT REPRODUCE WITHOUT PERMISSION OF THE WEBMASTER, OR PLEASE CREDIT THE SOURCE OF THE TECH SPECS. PLEASE SEE "ABOUT THIS SITE" SECTION FOR SOURCES OF THESE TECH SPECS.



Click on the Autobot / Decepticon insignia to view the tech specs.