Table Of Contents:

2004

2005

2006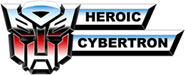 #
Name
Western Name
Notes
Cost (Yen)
Links:-
RM-01
G1 Convoy
Based on G1 Convoy
1554
Gallery
RM-03
Rijie
Based on G1 Mirage. machine wars prowl / mirage redeco
1029
Photo
RM-05
R-Blade
G2 Cyberjet Jefire redeco (red & white)
819
Photo
RM-07
Bound Rogue
Beast Wars Snarl blue redeco
1029
Photo
RM-10
G1 Convoy & DVD
Metallic paint deco of RM-01
1980
Gallery
RM-11
Beast Convoy
Based on Beast Wars Convoy
1554
Gallery
RM-15
Star Saber
Based on G1 Star Saber. Combines with Victory Leo
1554
Gallery
RM-16
Victory Leo
Based on G1 Victory Leo. Combines with Star Saber
1554
Gallery
RM-17
Victory Saber
Giftset of Star Saber and Victory Leo. Metallic paint deco
1554
Gallery
RM-18
Road Rocket
G2 Road Rocket redeco
980
Photo
Exclusive Figures
G1 Convoy black ver.
Dengeki exclusive
2500
Gallery
Beast Convoy black ver.
Hobby Japan exclusive
2500
Gallery
G1 Convoy fan colour
TV Magazine Lucky Draw colouring competition. Entrants had to colour in G1 Convoy to enter. x 10 runners up had the winners colour made into the toy. Limited to 10 pieces
N/A
Photo
Arsenal Force red edition
Lucky Draw set of clear red Robot Master weapons which can combine - send off robot points to enter draw. Limited to 100 pieces. Also come with Brave Maximus prize
N/A
Photo
Cybertron Base
Lucky Draw release of Brave Maximus from Car Robots. Limited to 10 pieces. To enter, you had to send out x2 robot points from Robot Masters. Comes with clear red set of exclusive weapons. Does not come with the additional weapons released with the Lucky Draw version from Car Robots, only the radar dish and the gun for Brave / Zebres. Given away in a white box and all original paperwork including additional new instructions. Plasma (Spike) was renames "Master" and Brave (Cerebros) renamed "Zebres".
N/A
Photo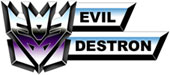 #
Name
Western Name
Notes
Cost (Yen)
Links:-
RM-02
Beast Megatron
Based on Beast Wars Megaton
1554
Gallery
RM-04
Wrecker Hook
Machine Wars Hoist / Hubcap redeco
1029
Photo
RM-06
Air Hunter
Machine Wars Megatron / Megaplex redeco
819
Photo
RM-08
Wing Stun
Machine Wars Thundercracker / Skywarp redeco
1029
Gallery
RM-09
Psycho Orb
Beast Wars gold Armordillo redeco
819
Photo
RM-12
Starscream
Based on G1 Starscream
1554
Gallery
RM-13
Smoke Sniper
G2 Smokescreen light blue redeco
1554
Photo
RM-14
Gigant Bomb
G2 Dreadwing light blue redeco
2625
Photo
RM-19
Double Face
G2 Road Pig redeco in Armada Sideways colours
980
Photo
Exclusive Figures
Beast Megatron black ver.
Hyper Hobby exclusive
2500
Gallery
Starscream black ver.
Figure King exclusive
2500
Gallery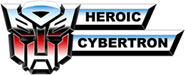 #
Name
Western Name
Notes
Cost (Yen)
Links:-
RM-20
Delta Seeker
G2 Cyberjet Air Raid / Skyjack redeco, vs set with X-Gunner
1554
Photo
RM-21
Burning Convoy & DVD
Translucent red redeco of Beast Convoy
1980
Gallery
RM-22
Lio Convoy
Based on BW2 Leo Convoy
1554
Gallery
RM-23
Lio Convoy & DVD
Metallic deco of RM-22
1980
Gallery
Exclusive Figure
RM-17
Victory Saber black ver.
ehobby exclusive, limited edition. Black versions of Star Saber & Victory Leo with Destron symbols
3360
Gallery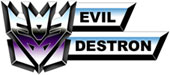 | | | | | | |
| --- | --- | --- | --- | --- | --- |
| # | Name | Western Name | Notes | Cost (Yen) | Links:- |
| RM-20 | X-Gunner | | G2 Cyberjet Strafe / Space Case redeco, vs pack with Delta Seeker | 1554 | Photo |
| RM-24 | Rebirth Megatron / Reverse Convoy | | G2 Hero Megatron redeco & remould with changeable Megatron & Convoy heads. Character of G1 Megatron | 1600 | Gallery |
| RM-EX | Skywarp & Thundercracker | | Robot Master Starscream repaints in G1 Styled box with Destron symbol pin badge | 3675 | Gallery |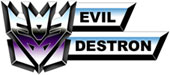 | | | | | | |
| --- | --- | --- | --- | --- | --- |
| # | Name | Western Name | Notes | Cost (Yen) | Links:- |
| RM-22 | Lio Convoy black ver | | Dengeki Hobby Magazine online exclusive. Black redeco of RM-22 | 1480 | Gallery |
It is a world transformed. Where things are not as they seem. It is a world of the Transformers...A world of the Heroic Autobots and Evil Decepticons!



The Transformers and all its subsidiaries is a registered trademark of Hasbro and Takara Tomy