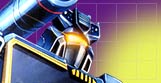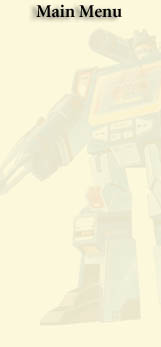 - G1 Hot Rod

- Micomaster Hot              Rodimus

- Masterpiece Hot             Rodimus

Strength: 10
Intelligence: 10
Speed: 9
Endurance: 10
Rank: 10
Courage: 7
Firepower: 9
Skill: 10
Total: 75
First Released: 2004
Function: Warrior
Transformation: Super Car
Condition: C10 MIB, purchased 2004

Ability: Top speed is 193 km/h. Can temporarily electromagnetize Destron circuits.

Character: A young Cybertron warrior who dreams of becoming a hero and holding an important position. The impulsive behaviour stemming from his youth often drives him to a disadvantage. Though somewhat short-tempered, this warrior is always honest and brave.

Weapons...Twin photon lasers with a range of 6440 m.


Photograph Links (click the following to view):
Front of box
Back of box
Accessories
Robot mode
Vehicle mode